WHAT IS SAFE HARBOR?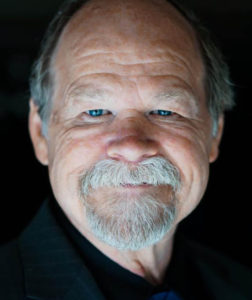 Dan Stradford. Founder and President of Safe Harbor.
Safe Harbor is a nonprofit corporation, founded in 1998 and based in Los Angeles, California.
In 1958, when Safe Harbor founder Dan Stradford (see photo) was four years old, his father, William Stradford, vanished into a mental hospital with a "nervous breakdown." After receiving a series of shock treatments and potent drugs, William Stradford returned home a broken man. His memory was gone, his personality had deteriorated, and he could scarcely hold a job.
William Stradford – a once-vibrant, personable man – never recovered. The family, with four children, plummeted into poverty and fell apart. All the children except for Dan ended up in children's homes.
From a very early age, Dan Stradford felt there had to be safer, more effective alternatives for treating the mentally disturbed. In 1998, he formed Safe Harbor to help others avoid the tragedy he witnessed growing up.
Finding many like-minded people inside and outside the medical community, Dan requested their help as advisors and Safe Harbor was born.
In addition to being the Safe Harbor President, Dan Stradford is a corporate executive, a naturalist, writer and editor, father and grandfather.
This group was created to serve an ever-growing public seeking alternatives to established mental health treatments.
We live in a changing world. Surveys show 69% of the U.S. population now uses vitamins or other natural remedies. Increasing numbers seek safer and more effective health care through medical doctors inclined toward natural healing or similar professionals such as chiropractors, Oriental medicine practitioners, naturopaths, homeopaths, and nutritionists. Bookstore shelves are filled in greater numbers with titles promoting natural or alternative healing of all manner of mental ills, such as anxiety, depression, dementia, psychosis, "hyperactive" children, etc.
Another flood of books has been written by professionals speaking out against the unnecessary or hazardous use of prescription mind-altering drugs, mistaken psychiatric diagnosis of adults and children, harmful therapies and a host of other issues in the treatment of the mentally troubled.
Headlines now announce "new discoveries" of remarkably effective herbal remedies or nutritional treatments for mental disturbances. Clearly an expanding sector of the population is seeking a "safe harbor" from mental troubles and from traditional mental health practices.
Thus the mission of Safe Harbor is to assist and promote non-harmful alternative methods and practitioners for helping the mentally disturbed that supplement or replace the pharmaceutical treatments that are so common. Our purpose is to provide education and choice to the public in the matter of alternative mental health practices.
Dan is the lead author of a book for physicians, Complementary and Alternative Medicine Treatments in Psychiatry, and the author of the book, The Men's Code of Honor: 66 Principles That Make a Man. He has published over 250 articles and technical papers.  His writings and commentary have appeared in Time Magazine, the Los Angeles Times, Chicago Tribune, The Daily Record (Scotland), the college textbook Social Problems and many other publications.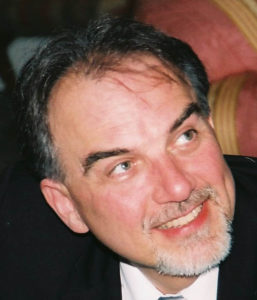 Craig Wagner. Author and Executive Director of Safe Harbor.
Craig Wagner is an author, research, speaker and activist helping people achieve mental health recovery using evidence-based non-drug options.
Within the mainstream, he works with major mental health organizations to broaden the acceptance of non-drug treatments. As a trainer for the National Alliance on Mental Illness, he augments standard courses with non-drug content, and delivers non-drug workshops at public conferences. As a volunteer communications specialist for the American Psychiatric Association's caucus on Complementary, Alternative and Integrative Medicine, he distills the latest research on non-drug treatments for member psychiatrists.
Outside the mainstream, he works to advance non-drug approaches at a grass-roots level. As a freelance editor, he helps create books on non-drug treatments, including an expansive practitioner reference. As a consultant, he advised the producers of Crazywise, a film that explores the experience of individuals who have turned their psychological crisis into a positive transformation. And as a blogger for Mad in America, he is one of many voices helping to rethink psychiatry.
His book, Choices in Recovery, has been called "an important contribution to psychiatric care" and "a book that will save lives." It is the first to present the full breath of evidence-based non-drug treatments in an easily understandable form for those with mental health issues and their loved ones. The book is refreshed every three months with the latest research, clinical innovations, and select case studies of recovery. Monographs from the book and other of Craig's writings can be found at www.OnwardMentalHealth.com.
Wagner's large extended family has witnessed mental health issues up close and personal. They have experienced the dramatic mood swings of bipolar, the disembodied voices and delusions of schizophrenia, the black dog of depression, the spiral of alcoholism, the gripping fear of phobias, and the last resort of suicide attempts. Wagner entered the field of Integrative Mental Health to help a loved-one in psychiatric crisis. He chose to remain there when he discovered the tremendous unrealized potential of scientifically validated non-drug approaches.
Previously, he was a marketing executive in the high-tech industry, president of an environmental nonprofit and an independent consultant. He has an extensive professional background in communications, and holds a BS and an MBA.
In October of 2016 he joined Safe Harbor as Executive Director. He lives with his family on a small farm outside of Ann Arbor, Michigan.